Manta Ray in Kushimoto, Wakayama!
News & Topics
Ocean info from Kushimoto, Wakayama


Super Rare Manta Ray Visit


September 17, 2019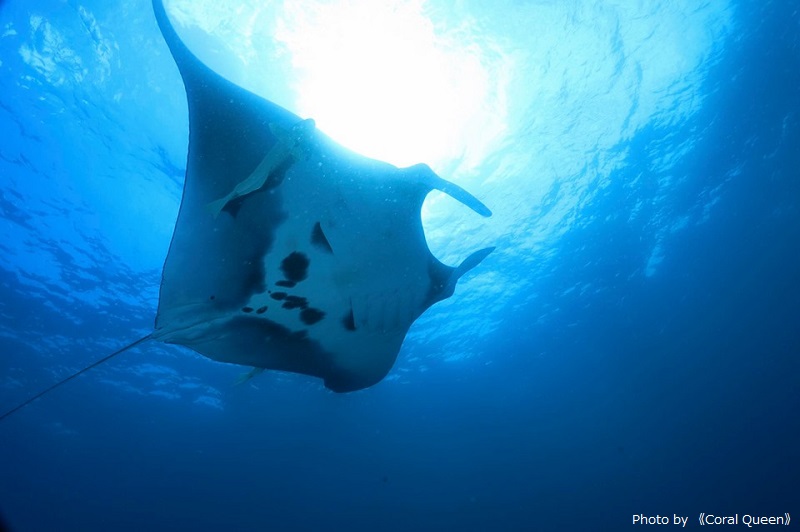 The surprising news of manta ray appearance in Kushimoto, Wakayama Prefecture is gathering Japanese divers' attention.
Kushimoto is one of the best dive sites in Japan, located at the southern tip of Kii Peninsula famous for abundant marine life which are also rich in variety, …but never the famous dive site for manta rays. In fact, this was the first encounter for the local dive shop Coral Queen, guiding Kushimoto for about 10 years!
It was at the end of the 1st dive, during the safety stop, when a small shadow which first looked like spotted eagle ray appeared. As it got closer and closer, the divers could see it was not spotted eagle ray at all, but a large manta ray! He circled around and stayed with the divers for almost 5 minutes. Even after the divers exit the water, he seemed to have been following the boat for a while. Such a special experience!
You never know what super rare creature you may encounter on your next dive. The ocean is always full of amazing surprises!
Information & photos from Coral Queen