Albino Sea Cucumber Found in Hokkaido
News & Topics
Ocean info from Shakotan Peninsula, Hokkaido


Albino Sea Cucumber


August 30, 2019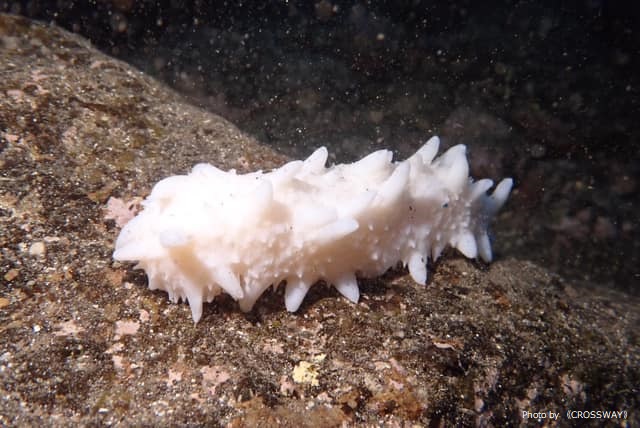 1 in 100,000. Once in 30 years!
The extremely rare albino sea cucumber was found in Shakotan Peninsula, Hokkaido, in mid-August.
Most of the time, sea cucumbers are unnoticed or ignored by the divers because there are so many, but not this one. Albino sea cucumbers are super rare. In Japan, it is said that sea cucumbers with albinism, loss of pigmentation due to gene mutation, are only found once in 30 years! They are believed to bring luck.
According to CROSSWAY, dive shop in Hokkaido and the discoverer of this albino sea cucumber, Shakotan Peninsula's ocean condition is great with many creatures being found these days. Could this be the effect of lucky sea cucumber? 😉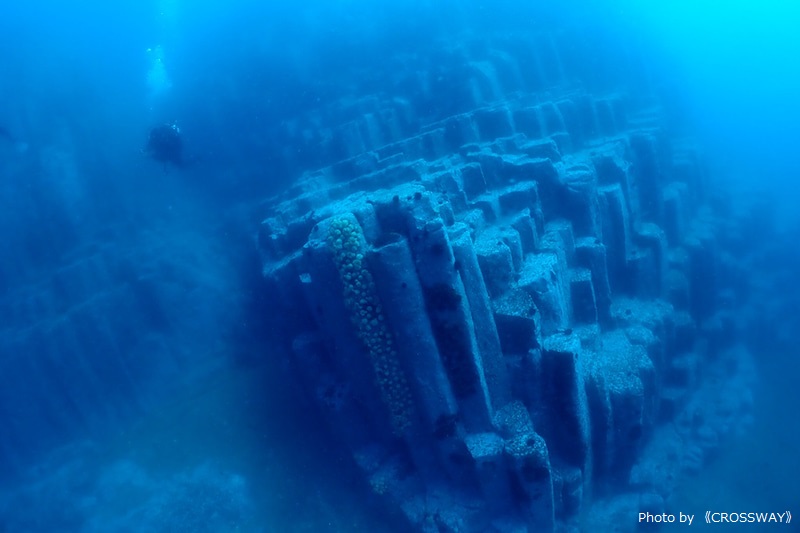 "Biyano Misaki"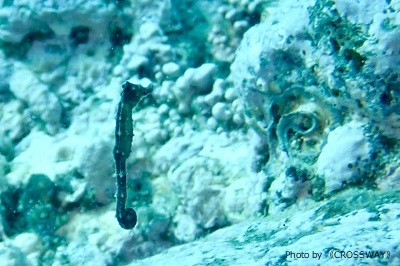 Japanese seahorse
Hokkaido is the northernmost prefecture in Japan, famous for the great nature and delicious seafood. The blue water of Shakotan Peninsula, where CROSSWAY usually dive, is in the northwestern part of the prefecture. Now, nudibranchs and fish from the south are starting to appear, and the ocean is gradually becoming autumn-like. Autumn is also the season to observe the beautiful eggs of fat greenling and salmon swimming upstream for spawning. Can't wait!
Still, the best place to dive right now is "Biyano Misaki", great dive site for summer, where columnar joints are magnificent. Hokkaido is fun place to dive all year round!
Information & photos from CROSSWAY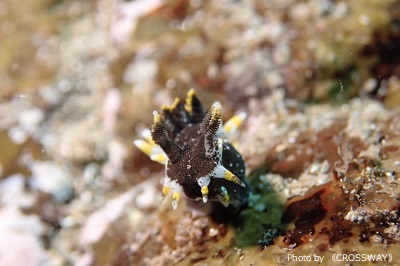 Hedgpeth's dorid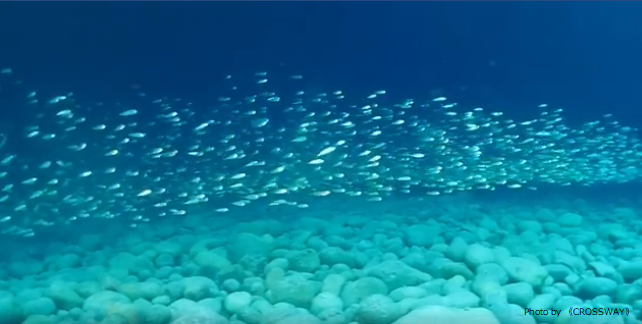 School of horse mackerel