Best season has come!? Atami, Eastern Izu
News & Topics
Ocean info from Diving Service Atami


Blue Ocean and Tons of Fish!
Best Season has Come!?


August 29, 2019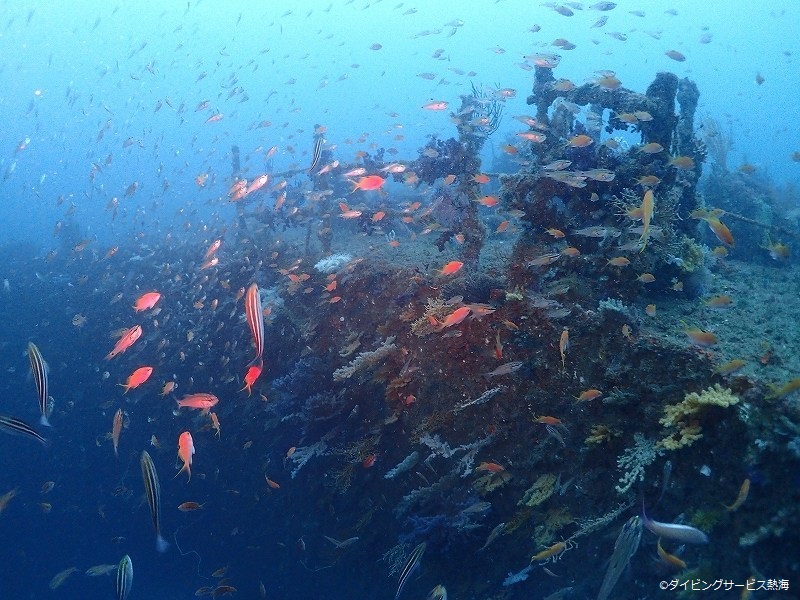 Wreck covered by fish!
Now may be the best time to go dive in Atami, city by the ocean located at the base of Izu Peninsula. It is famous for the large shipwreck at the bottom of the ocean, an excellent dive site for intermediate divers.
According to the local dive shop Diving Service Atami, the ocean condition is extremely good these days, and the best season may have come!
Now, you can enjoy watching large school of yellowstriped butterfish and scalefin fairy basslet, along with many colorful fish which arrived from the warm waters of the south. You can also see juvenile japanese amberjack and greater amberjack hunting the blue sprat. The visibility is good as well! Atami is less than an hour away from Tokyo by bullet train. There's no reason not to visit!
Information & photos from Diving Service Atami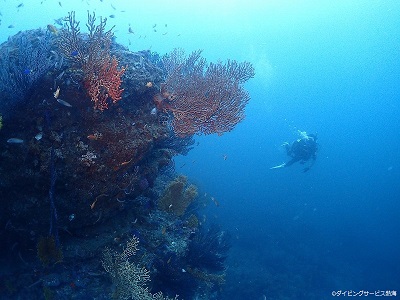 Nice visibility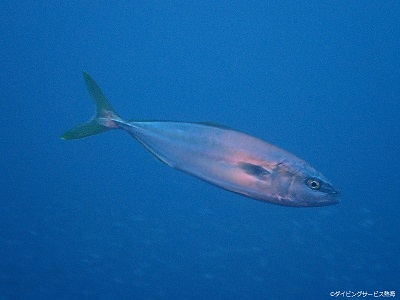 Hunting the blue sprat!