Giant Oarfish Encounter at the Sea of Japan
News & Topics
Ocean info from the reader


Giant Oarfish Encounter
at the Sea of Japan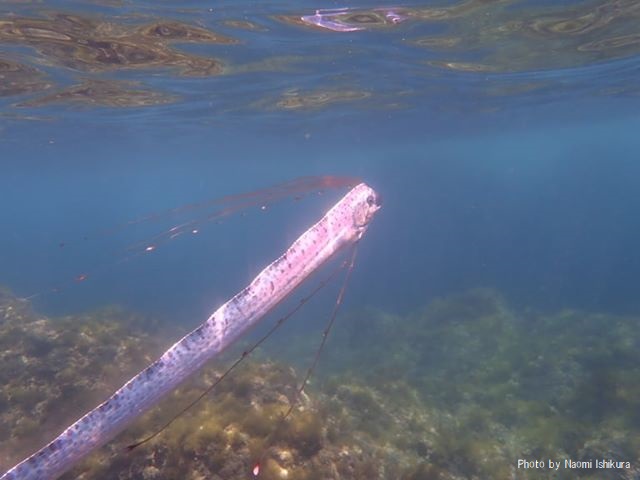 A giant oarfish was seen swimming in the shallow waters of Kirihama Bathing Beach, Hyogo Prefecture, on August 11. This report was made by our reader.
On this day, the couple happened to be snorkeling at Kirihama Bathing Beach, a beach facing the Sea of Japan, only because they couldn't dive at Nanki area due to Typhoon Krosa. They were lucky to have found this oarfish with the body length of about 2m swimming near the famous Yodo Sea Cave.
Giant oarfish is deep sea fish usually living at the depths of the ocean, from 200~1000m below surface, which commonly grows up to 3m or more. They are found dead on the beach from time to time, and it is rare for the fully-grown giant oarfish to be found alive, swimming. The Kirihama Bathing Beach is also open for scuba diving. Maybe, if you're very lucky, you might be able to see it while diving!
Information & photos from Naomi Ishikura