Adorable Newcomers in Kawana
News & Topics
Ocean info from Kawana-biyori


Adorable Newcomers in Kawana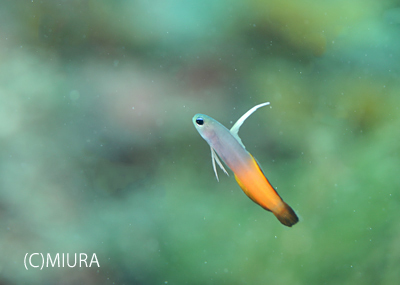 Fire dartfish are usually observed in the warm waters of the south
Scuba diving in Kawana is becoming more and more exciting these days 🙂
Every year, usually from late summer, many tropical fish from south are carried to Japan on Kuroshio Current. You never know what the current will bring, so it is always a pleasant surprise when the newcomers arrive! This year, although summer hasn't even started yet, the tropical fish are already appearing. Kawana, at the eastern part of Izu Peninsula, Shizuoka Prefecture, is not an exception.
According to the local diving shop Kawana-biyori, fire dartfish, juvenile stout chromis, juvenile tarry hogfish, and frogfish are some of the tropical fish observed in Kawana so far. Since these fish cannot survive the cold winter of Japan, they are very precious. Many divers come to see them.
Now is also annual breeding season for local fish in Japan, so many adorable juveniles are being observed along with the visitors from the south. Fun ocean awaits you!
Information & photos from Kawana-biyori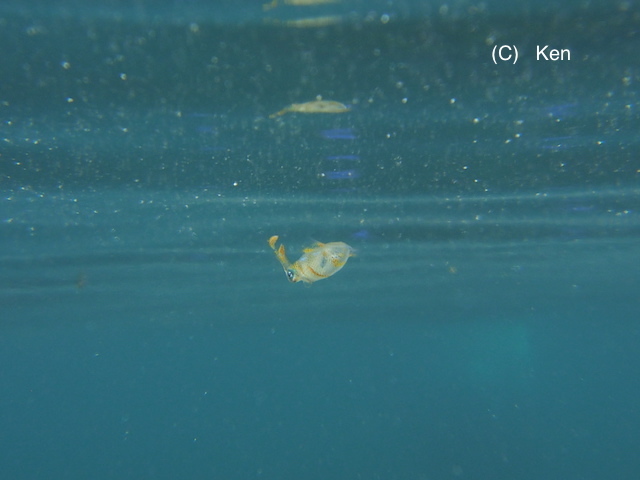 Juvenile bigfin reef squid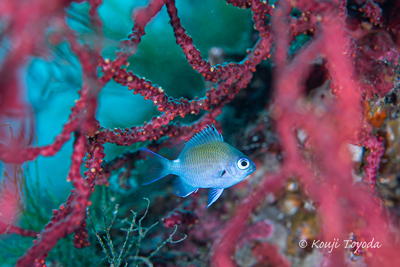 Juvenile stout chromis