Watch the greenling hatch in Sado Island!
News & Topics
Ocean info from Freeway, Sado Island


Watch the greenling hatch!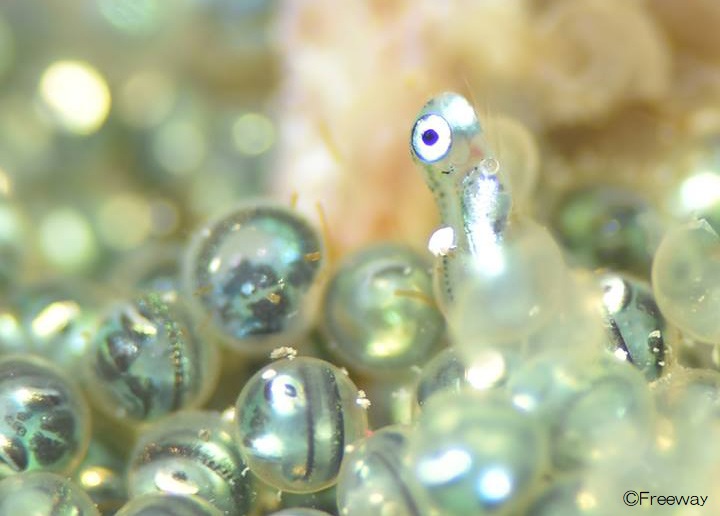 Greenling hatching have started in Sado Island!
According to Freeway,  first, the male greenling changing their body color to bright yellow was observed. This is to attract female. After that, eggs have been found since the beginning of December. Now, their body color is returning to brown, their normal body color, so it can be said that mating is almost over.
There are still some freshly laid eggs as well as the mature eggs and the hatching ones, so right now, you can observe every stage of their growth if you are lucky!
The hatching ends completely by February, so hurry if you are interested 😊
Also, it's the season for lumpsucker, smooth lumpsucker, and Giant Pacific octopus to appear in Sado Island.
Sado Island is the largest island in the Sea of Japan. It is isolated off the coast of Niigata prefecture, and you need to ride a ship for about 2 hours from Niigata to get there.
Information & photos from Freeway