MARINE DIVING FAIR RESCHEDULED
News & Topics
MARINE DIVING FAIR RESCHEDULED

June 2, 2020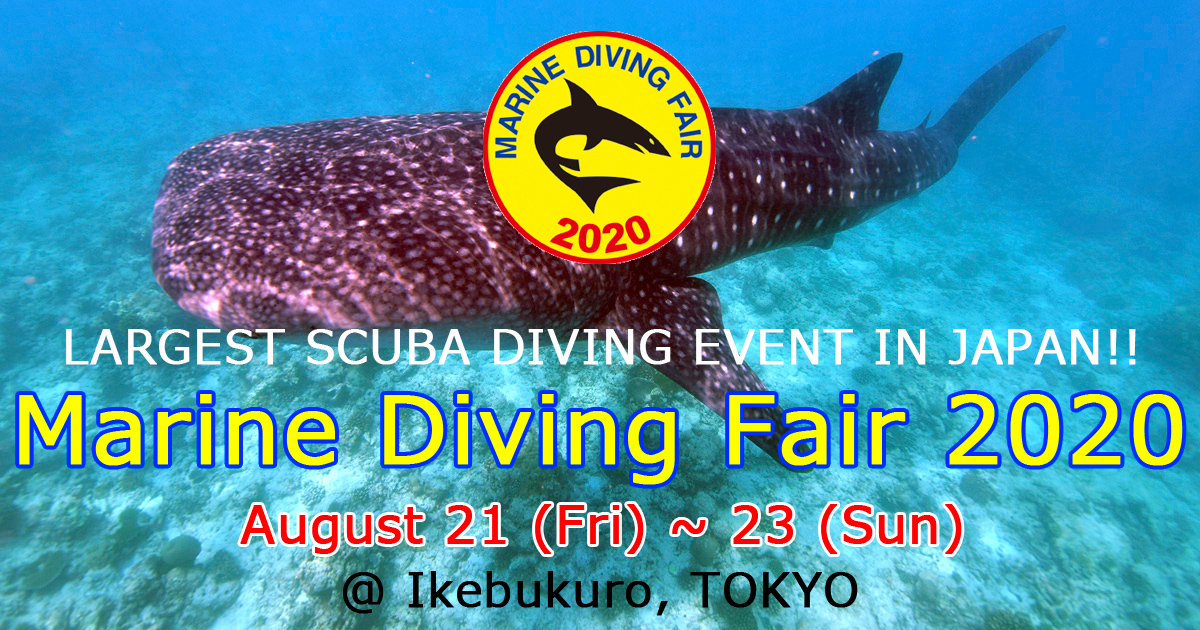 We regret to inform that the "Marine Diving Fair 2020" (event description below), originally scheduled in April and has been rescheduled to July due to the spread of COVID-19, has been postponed again as a result of considering the new government policy announced on May 25.
The new date  is Friday, August 21 ~ Sunday, August 23, 2020.
We sincerely apologize for this postponement and for any inconvenience that this change will create.
Thank you for your understanding. We are wishing everybody good health.
What is Marine Diving Fair?
Join the largest scuba diving event in Japan!
"Marine Diving Fair", organized by Marine Diving Fair Committee, began with the idea of helping everyone appreciate how beautiful and wonderful our oceans really are.
Things you can do:
-See, try, and buy the newest dive gears!
-Gather latest information about dive destinations of around the world for your next dive trip!
-Win a free flight ticket, dive ticket, etc.
…and MORE!
There will also be underwater photo exhibitions.
You don't have to be a diver to join.
If you love the ocean, this is the event for you:)