Northernmost Appearance of Spotfin Frogfish
News & Topics
Ocean info from Minamisanriku, Miyagi Prefecture


Northernmost Appearance!?
Spotfin Frogfish Found in Tohoku Region


February 4, 2020

It has been reported that a spotfin frogfish was found at the dive site in Minamisanriku city, Miyagi prefecture. The city is in Tohoku region, which is the northeast part of Japan.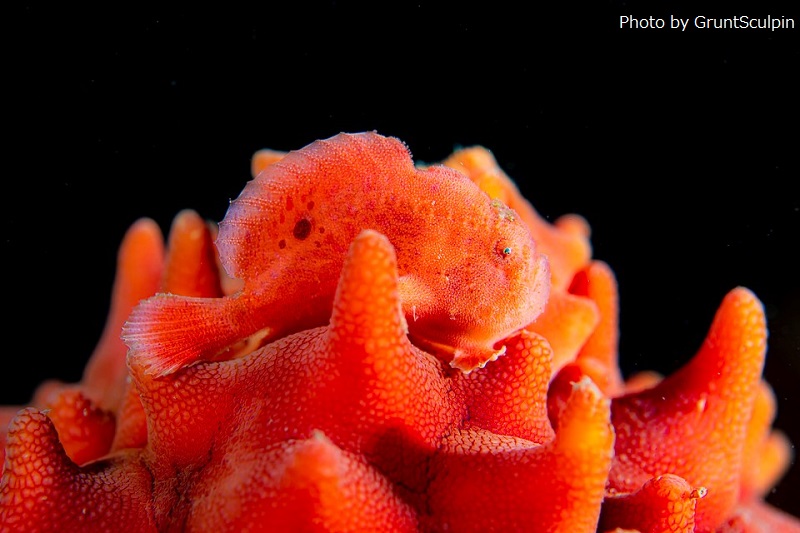 Spotfin frogfish
Minamisanriku City
Frogfish can be found almost worldwide, but it is very unusual for one to appear in the cold Tohoku region, for they prefer the tropical and subtropical waters often above 20 degrees Celsius (68 degrees Fahrenheit). When this spotfin frogfish was found, the water temperature was 9 degrees Celsius (48 degrees Fahrenheit)! According to the researcher, it is likely that this is the northernmost appearance of spotfish frogfish.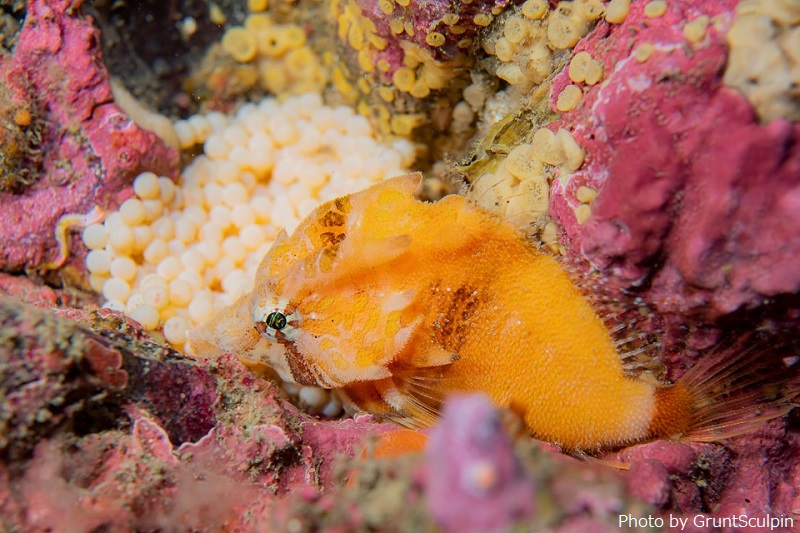 Grunt Sculpin
The main attraction of Minamisanriku's ocean during this season is grunt sculpin guarding their eggs. This can be observed every winter until early March. Minamisanriku is also famous for lumpfish that can be seen throughout the year.
Information & photos from GruntSculpin