Hammerhead Season Has Come! Izu Oshima
News & Topics
Ocean info from Pension 101, Izu Oshima


Hammerhead Season Has Come!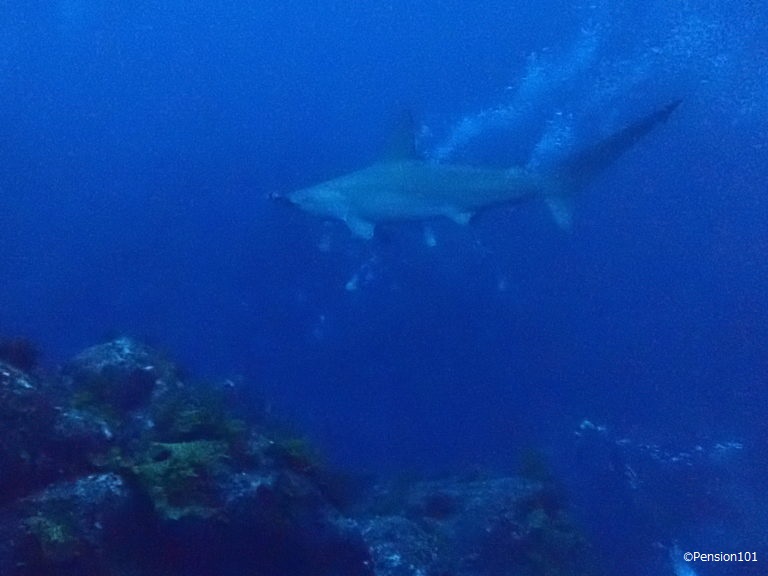 Hammerhead season has come to Izu Oshima!
Izu Oshima is the largest of the many volcanic islands of Izu, less than 2 hours away from Tokyo if you use the high-speed jet ferry.
Hammerhead sharks come to this island every year from mid-June to October.
There are 2 dive sites where hammerheads appear. One at the west of the island called "Keikai", and the other at northwest called "Nodahama".
According to the local diving shop Pension 101, this year's first dive with hammerheads happened at "Keikai" on June 23rd. About 30 sharks were seen that day! On the next day, they got to see about 70. The season is on!
Information & photos from Pension 101