Wrought iron butterflyfish in Kushimoto
News & Topics
Ocean info from Nanki Seamans Club


Wrought iron butterflyfish's visit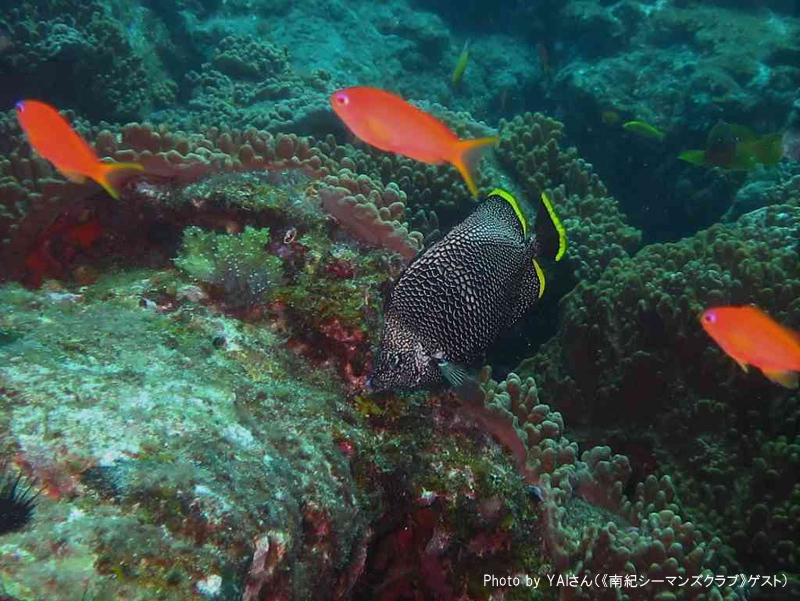 Yuzen's unique body patterns are simply beautiful.
A wrought iron butterflyfish has appeared in Kushimoto, Wakayama Prefecture.
Wrought iron butterflyfish are endemic species of Japan, commonly found in the ocean around Hachijo Island and Ogasawara Islands. It is unusual for them to be seen in other parts of Japan, so the appearance in any other places always becomes a news. (Kushimoto is more than 350km away from Hachijo Island.)
Wrought iron butterflyfish are called "Yuzen" in Japanese, which comes from their resemblance to patterns made by traditional printing method "yuzen-dyeing".
According to the local diving shop, Nanki Seamans Club, this particular "yuzen" was first seen on June 6th and has been continually observed at the same dive site since then, swimming happily among the scalefin fairy basslets. (It is also said that these scalefin fairy basslet might be endemic species of Japan as well.) It is likely that he will stay, but if you want to see him, you should better hurry just to be sure!
Kushimoto, Wakayama Prefecture is located at the southern tip of Kii Peninsula. It is known as one of the best dive sites in West Japan.
Information & photos from Nanki Seamans Club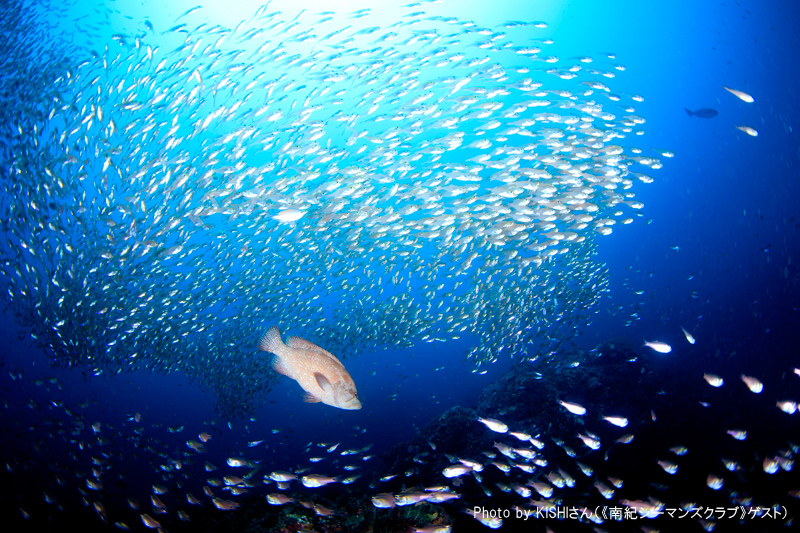 Kushimoto is famous for this underwater scenery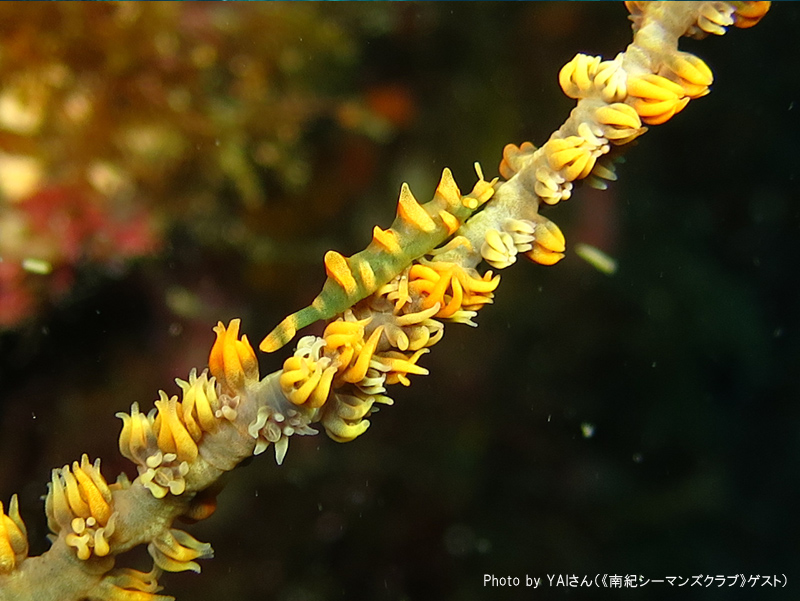 Gorgonian pandalid shrimp is also rare in Kushimoto