Appearance of rare acanthocepola indica
News & Topics
Ocean info from Jogashima Diving Center


Appearance of acanthocepola indica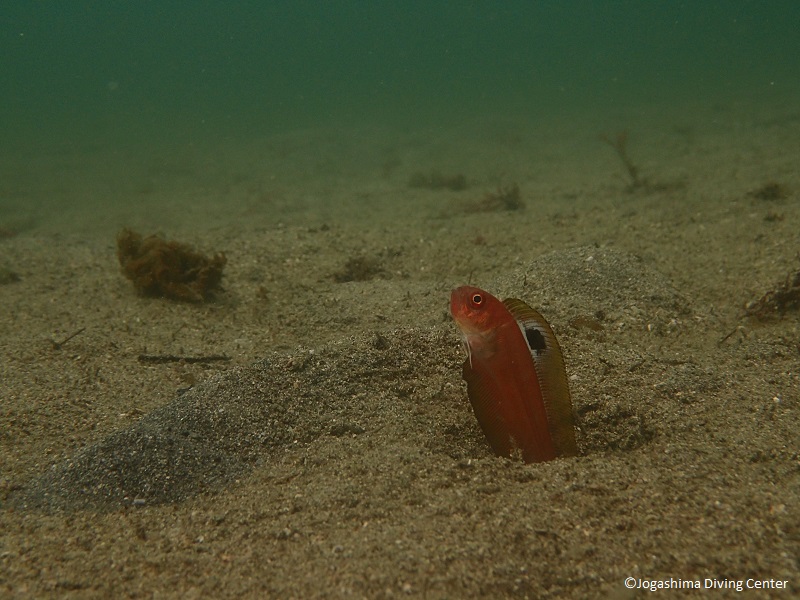 A rare acanthocepola indica appeared in Jogashima Island, Kanagawa Prefecture.
Jogashima Island is a small island located at the tip of Miura Peninsula, less than 2 hours' drive away from Tokyo. The island can be reached by bridge, so it is easy to get to.
Japanese divers enjoy the unique seascape and various creatures including seahorses, nudibranchs, and shrimps that can be seen here. There are chances of encountering rare fish & sea creatures, also.
Acanthocepola indica, a type of bandfishes, is one of the rare ones.
Bandfishes dig burrow in sandy or muddy seabed. The acanthocepola indica which appeared in Jogashima is not an exception; most of his long reddish body is hidden inside of the burrow. He was first seen about 2 weeks ago and has been staying at the same place since then. Make sure to approach him from the side and not up front, or you'll scare him away into his cozy home!
Information & photos from Jogashima Diving Center