Early Appearance of Hammerheads! Mikomoto
News & Topics
Ocean info from Mikomoto Marine Service


Early Appearance of Hammerhead Sharks!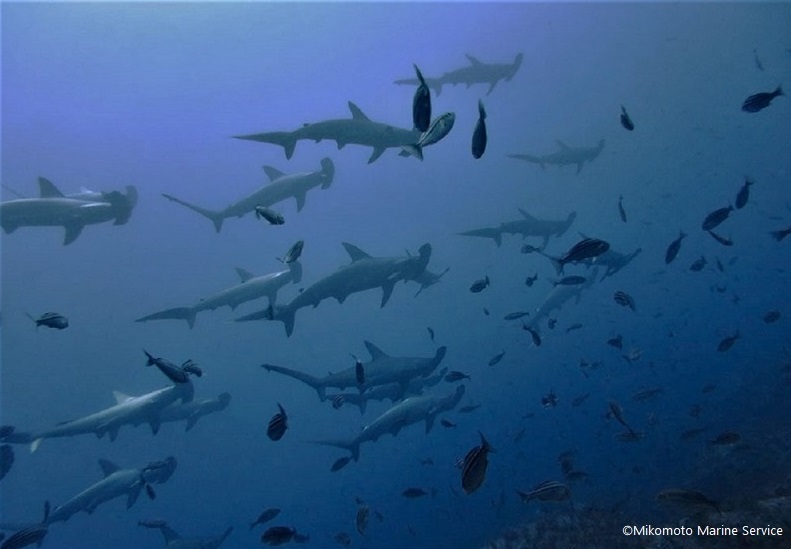 Mikomoto Island is a small, uninhabited island located at the south of Izu peninsula. Famous for large school of hammerhead sharks often appearing from early summer to autumn every year, it is one of the most popular dive sites in Japan.
This year, the hammerheads seem to have arrived early!
According to Mikomoto Marine Service, they have been appearing since February. This is probably due to the Kuroshio Current, a strong & relatively warm oceanic current of the Pacific Ocean flowing between the Philippines and the east coast of Japan. This year, the current is flowing closer to Mikomoto Island than usual, therefore attracting the hammerhead sharks which prefer water temperature of above 20℃.
Amazingly, there are days which more than 100 hammerhead sharks appear at every dive, even though it is still May! Huge school of greater amberjack and tornado of Japanese amberjacks are also worth watching. Exciting ocean awaits you!
Information & photos from Mikomoto Marine Service