Visitor Review: "When I come back to Japan there is always some diving for me"
News & Topics
Visitor Review


"When I come back to Japan there is always some diving for me"
Visitor Review

from the guest of Okinawa Main Island's local dive shop Honu Honu Divers
Ola Pontusson shared his diving experience in Japan! 🙂
"It all started with a snorkeling adventure in 2012 on Okinawa. After that I decided to get my Open Water. Where else than to take the course in Japan.
So the next year when I was back in Japan I had my Open Water course in Chiba with Ocean Dream (local dive shop). After the Open Water course I was really hooked on diving.
Now when I come back to Japan there is always some diving for me. I have managed to get so many marvelous dives so it is hard tell which one is the best.
Diving in Japan for me is not just the diving part, it is also the people you meet since everyone is so friendly and helpful. Many of the instructors and dive guides are now close friends to me and my family. There is also the food during lunches and at evenings with dinner which brings much joy.
For the diving I have some special places which are lovely to dive. Many think that diving in close area of Tokyo is not possible but you do have great places. All my dives in this area has been arrange by Ocean Dream in Chiba."
1. Ito, Chiba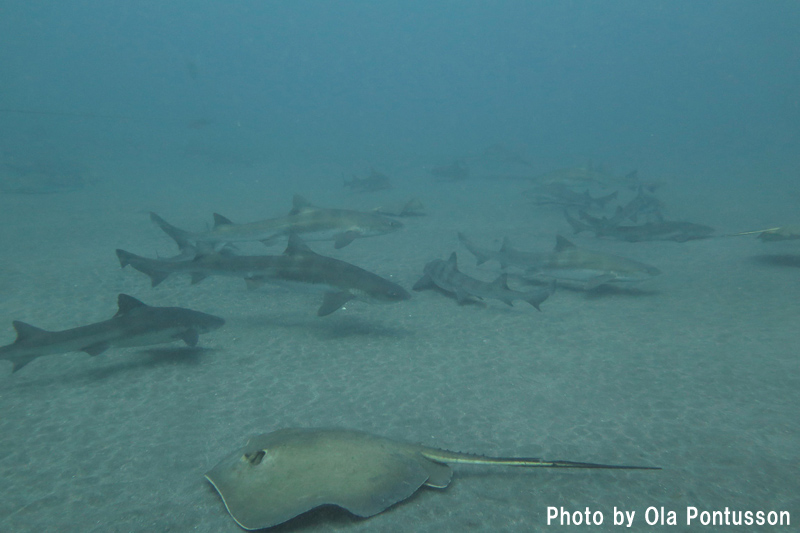 "Shark diving at Ito in Chiba prefecture. So many sharks and rays." (Canon Powershot G16)
"In Chiba prefecture, you have two dive sites with little extra. If you like sharks it is really recommended to visit Ito, Dive Service BOMMIE (local dive shop), and have a dive with countless numbers of sharks and stingrays. It is an amazing feeling to be with all the sharks around you and wherever you look there are sharks and stingrays.
If you do not feel comfortable to dive with sharks you can go to the other side of the peninsula and dive at Hasama Ocean Park. Here, you have underwater shrine which you can visit. You might even get to see Yoriko and pat her bulged head. There are also some artificial reef here with soft corals and lots of fishes. If you love to take macro photos you will love this place."
2. Mikomoto Island, Izu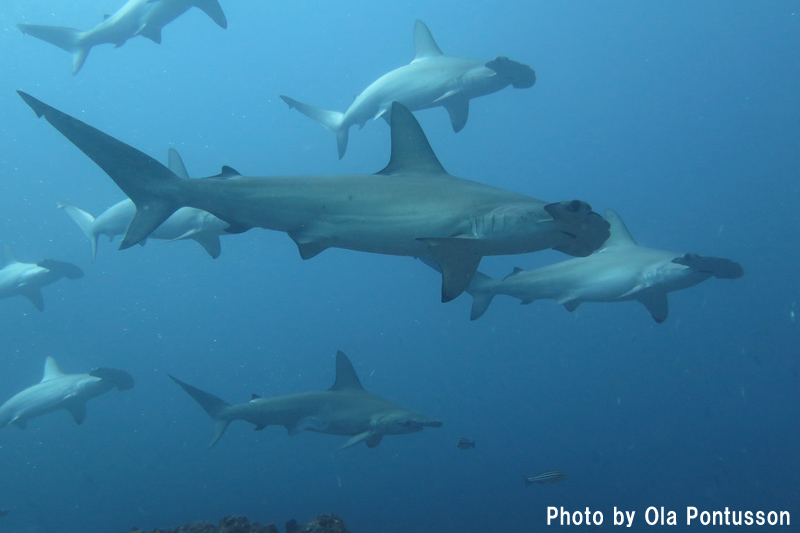 "Hammerhead sharks at Mikomoto Island. I was lucky to see a large shoal of Hammerheads." (Canon Powershot G16)
"On Izu peninsula (southwest of Tokyo) at Mikomoto if you are on right time of year you could see hammerhead sharks. This dive is advanced due to the current which can be very strong. I had an amazing dive and got the pleasure to see a large group of hammerhead sharks once."
>>Learn more about diving with hammerhead sharks in MIKOMOTO
3. Okinawa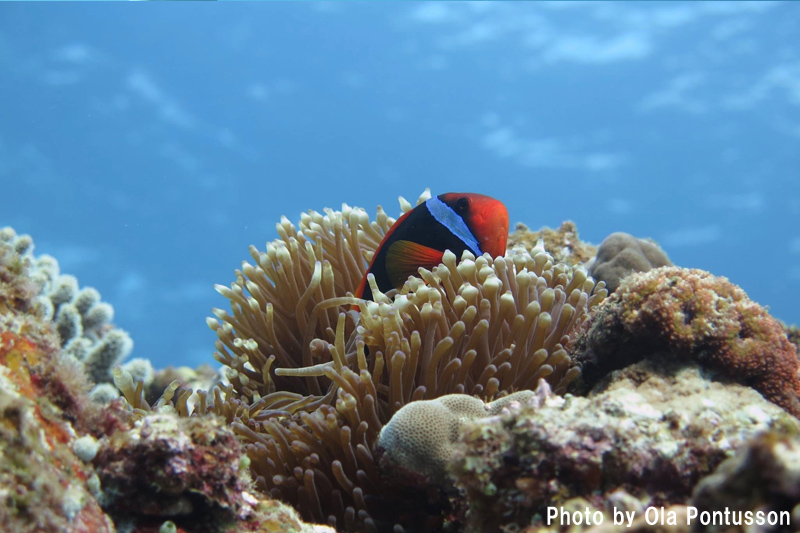 "Clownfish at Karema Island outside Naha, Okinawa." (Canon Powershot G16)
"Last but not least I cannot leave out diving on Okinawa. Here you have so many sites to dive. I have mostly dive with Honu Honu Divers on Okinawa Main Island. We have been around the main island and Kerama Islands for diving and all of them are just marvelous. Honu Honu Divers are excellent in speaking English so there has never been any problem with communication. You have some sites which is more or less a must to dive. One is The Blue Cave located at Cape Maeda and also Manza with the Dream Hole."
>>Learn more about OKINAWA
Thank you Ola for sharing your amazing experience and photos!
Guest introduced by Honu Honu Divers
Share Your Experience!