Good visibility and manta rays in Ishigaki
News & Topics
Ocean info from Sea Friends, Ishigaki Island


Good visibility and manta rays!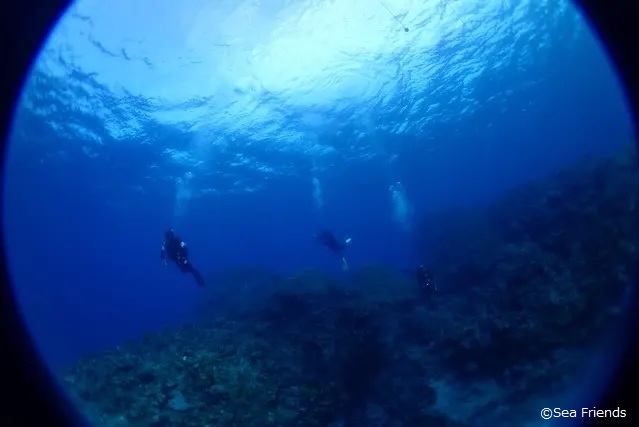 After about a week of rainy days, the sky had finally started to clear up in Ishigaki Island on March 12. On that day, according to Sea Friends, the visibility was as high as 30 m only 5 minutes from the port! Okinawa Islands are known to have high visibility, but it has been a while to be this high!
The divers went to "Panari Big Coner", one of the many manta ray sites, and luckily encountered 2 manta rays circling around together. Also recently, spawning of bigfin reef squid, which is rarely seen in Ishigaki Island was watched, and more! There is something new to see everyday 😊
Information & photos from Sea Friends