Deep sea fish encounter in Osezaki, Western Izu
News & Topics
Ocean info from Hagoromo Marine Service Osezaki, Izu


Deep sea fish encounter in Osezaki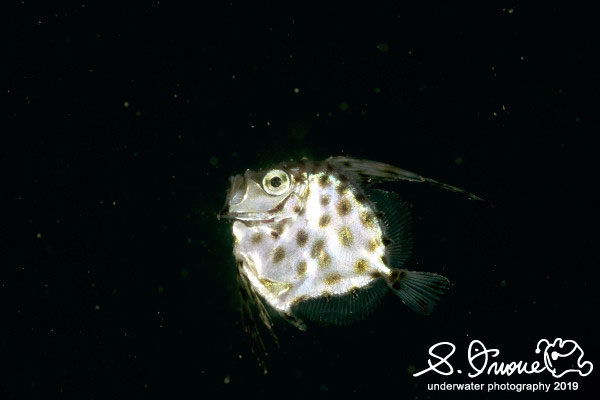 Juvenile mirror dory
Osezaki is the most famous, and probably the most visited dive site in Kanto region, Japan. It is in the western Izu Peninsula, not so far from Tokyo. What is special about this ocean is the excitement of encountering creatures you wouldn't expect! Sailfish, manta ray, whaleshark, and sunfish are some of the rare fish that have appeared in the past.
Osezaki is also famous for the deep sea fish that appear every winter. According to Hagoromo Marine Service Osezaki, the nutrient-rich Kuroshio current have streamed into the bay about 3 times this season (From November 2018 to now), and as a result, giant oarfish, polka-dot ribbonfish, and peregrine ribbonfish were found from time to time. Juvenile mirror dory in the photo above is also one of the rare deep sea fish that have streamed in. His body length was only about 2 cm!
These deep sea fish don't stay for long; they usually disappear by the next tide. So, if you see one, you're extremely lucky 😊
If you are visiting Japan, you might as well take a chance!
Information & photos from Hagoromo Marine Service Osezaki